Wu Zhenglong, governor of Jiangsu, called for greater efforts to strengthen flood relief and fishing ban in the local section of the Yangtze River in accordance with the instructions made by General Secretary Xi Jinping and the polices of the CPC Central Committee and the State Council. He made the remarks when going on an inspection tour in Yangzhou on Wednesday.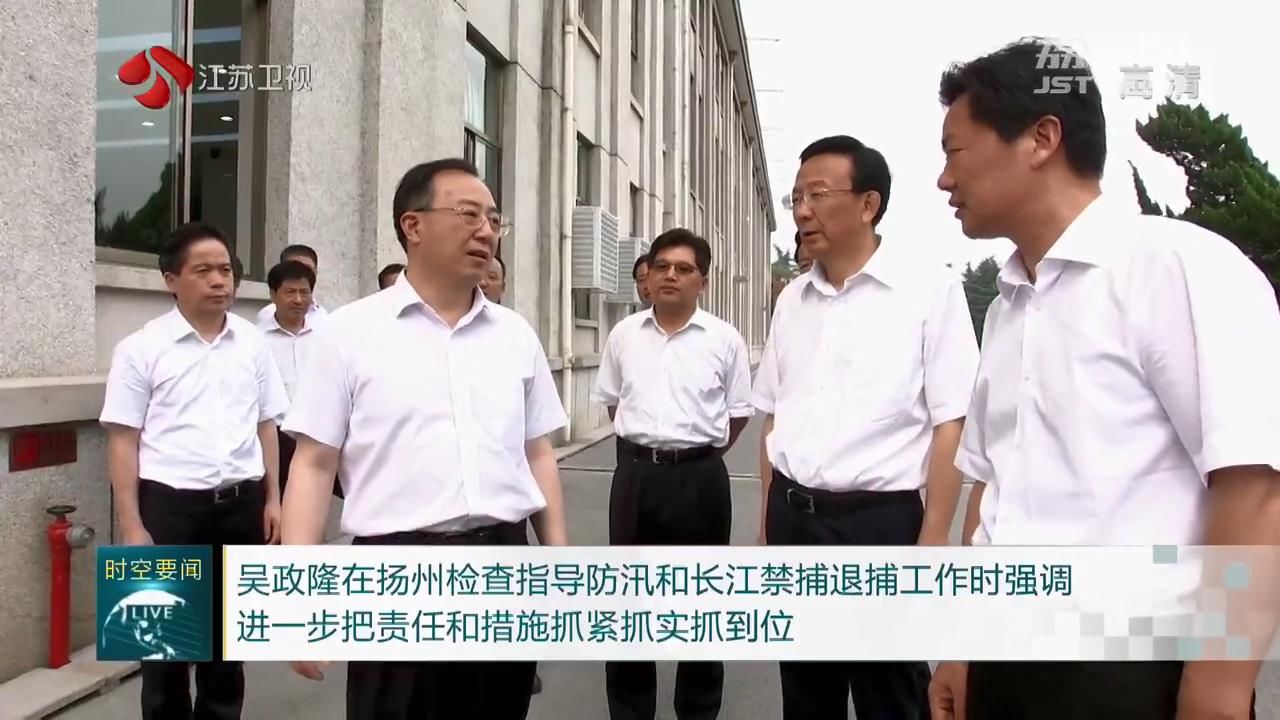 Wu Zhenglong inspected the Jiangdu Water Conservancy Project where he learned about the drainage of flood in the Lixiahe River Basin.
He called for all-out efforts to ensure people's lives and safety as the top priority in the prevention, rescue, and relief work regarding floods.
He demanded urgent efforts to strengthen monitoring, forecasting and early warning, ensure round-the-clock duty, and give full play to the key role of water conservancy projects in the critical period of flood control and rescue.
When inspecting Wanfu Sluice Gate, one of the main control projects of the Huaihe River leading into the Yangtze River, the governor asked regional governments to keep track of the upstream and downstream water level, water quantity and quality change, advance prediction, scientific operation, to ensure the safety of flood control.
He later inspected a reservoir in Yizheng district to ensure that no hidden hazards are left behind so as to ensure the security of people's lives and properties.
Wu Zhenglong pointed out that the ten-year fishing ban in the Yangtze River is a major decision made by the CPC Central Committee with Comrade Xi Jinping at the core and a key move to reverse the deterioration of the ecological environment of the Yangtze River.
He visited Yanjiang Village to learn about the progress in the return of the aquatic breeding farms to the Yangtze River and the placement of fishermen.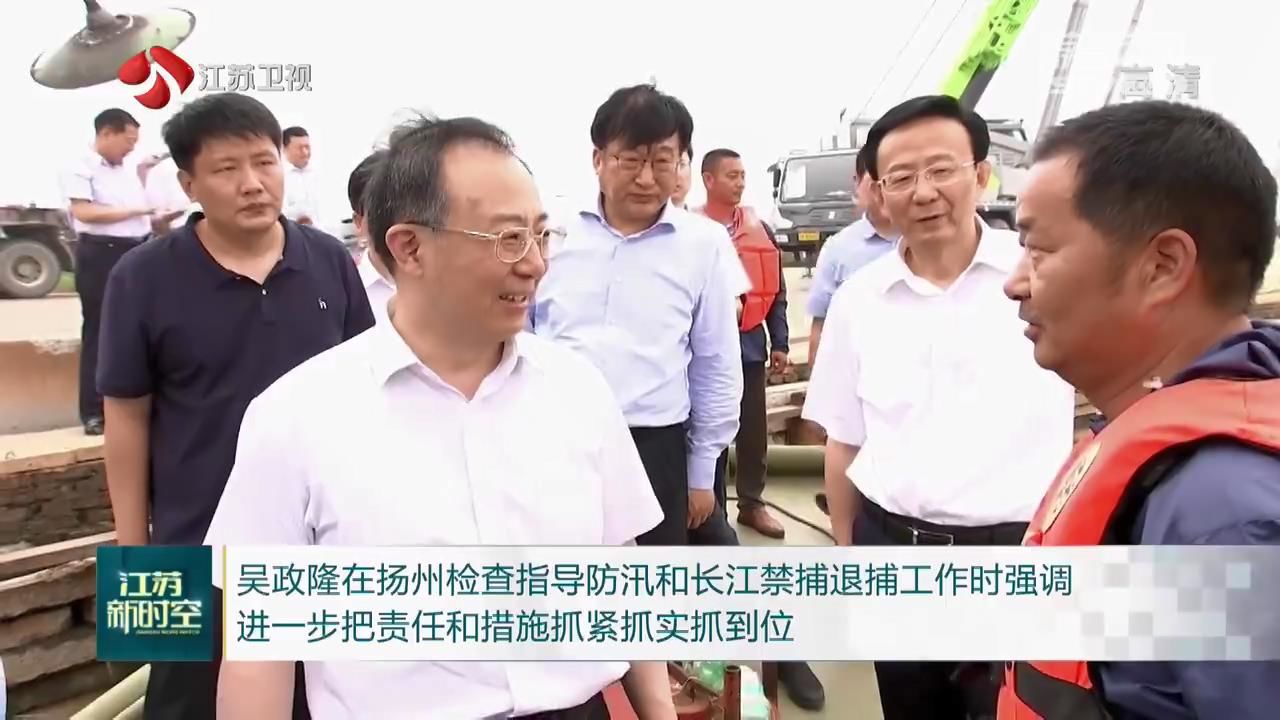 Wu Zhenglong stressed further efforts to address both the symptoms and root causes and take targeted measures in the fishing ban in the sections of the Yangtze River and placement of the fishermen moving ashore after returning aquatic breeding to the Yangtze River so as to ensure the completion of the tasks on schedule.
He asked local governments to take people-oriented approaches in the placement of the fishermen after returning aquatic cultivation areas to the Yangtze River to ensure that the fishermen are employed with their livelihood guaranteed properly.
The Governor also asked local governments along the Yangtze River to ensure stable supply of aquatic products and meet the people's diversified demand.
Wu demanded further law enforcement efforts to crack down on illegal fishing in the Yangtze River and strengthen the capacity building in fishery administration so as to ensure the implementation of the fishing ban in the Yangtze.
(Source:ourjiangsu.com)