Sinopec put into production its first melt-blown nonwoven fabric production line Sunday at its chemical plant in Yizheng district, Yangzhou city, Jiangsu province. Melt-blown nonwoven fabric is the filter layer used in the middle of medical masks and is known as the "heart" of masks.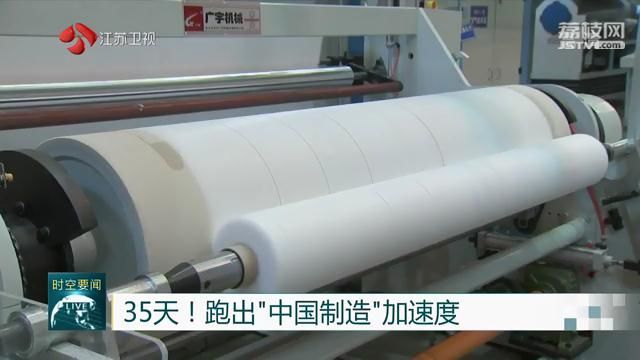 At 4:28 pm on Sunday, at the Sinopec Yizheng Chemical Fiber Plant, the huge spinning nozzle was seen ejecting white fibers that were soon condensed into snow-white fabric, marking the operation of the first melt-blown nonwoven fabric production line with an annual output of 500 tons in Jiangsu.
Faced with the global spread of the COVID-19 and the huge shortage of medical masks, Sinopec decided to launch 16 melt-blown nonwoven fabric production lines with 4 to be installed in Yanshan Chemical Fiber in Beijing and 12 in Yizheng Chemical Fiber in Jiangsu. Sinopec is China's largest supplier of medical raw materials.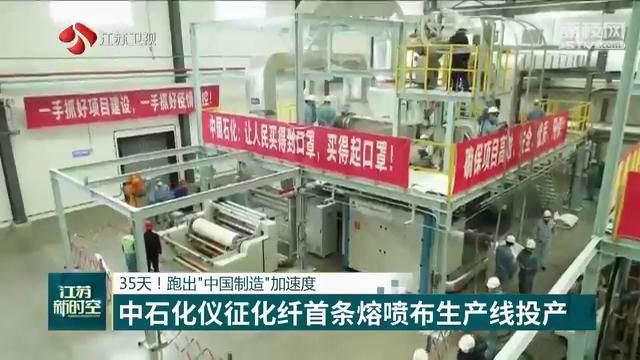 In the preparation for the launch of the production line, Yizheng Chemical Fiber made every possible effort to accelerate every aspects of the construction so that it cut the construction period to 35 days. On normal occasions, it would have taken one year.
At present, Yizheng Chemical Fiber has set into trial operation the remaining 11 melt-blown fabric production lines. the 12 production lines will be put into operation by the end of May to produce 12 tons of N95 melt-blown fabric or 18 tons of medical flat mask raw materials every day, which is translated into an increase of 18 million disposable medical masks per day.
(Source:ourjiangsu.com)