East China's Jiangsu province has made every possible effort to help foreign-funded enterprisers resume production of key medical supplies and daily necessities for the prevention and control of the novel coronavirus epidemic.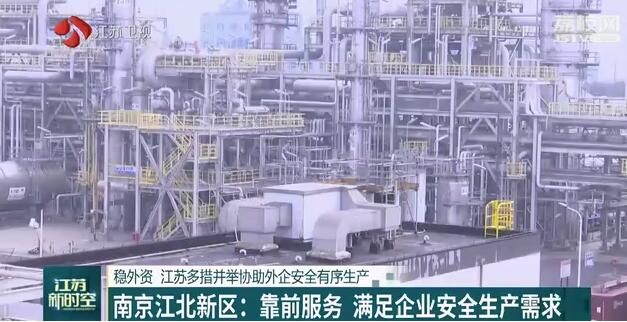 Nanjing Jiangbei New Area Administration has provided a policy support fund of 300,000 yuan to US-owned Celanese Nanjing Chemical Co., Ltd. to reward the company for increasing production capacity to produce key medical materials. Celanese's Nanjing base can produce 100,000 tons of acetic acid, 25,000 tons of industrial ethanol and other chemical products necessary for daily life.
Since the outbreak of the epidemic, the local government has provided every possible help to support foreign-funded enterprises to solve the supply of epidemic prevention materials and the transportation of raw materials.
Nanjing Jiangbei New Area Administration has also set up a special working group to solve the problems of recruitment, logistics and transportation, supply chain, and capital for foreign-funded companies.
Relevant departments in Suzhou have provided foreign-funded firms with 24-hour telephone consulting service in different languages such as English and Japanese. They have also issued "policy measures to support the stable development of foreign-funded enterprises during the epidemic" by giving financial support, guaranteeing production and operation, promoting trade facilitation so as to support the stable development of foreign-funded enterprises.
Over the past week, Jiangsu has released a slew of preferential policies and measures to help foreign-funded companies resume production. The Provincial Government has issued 50 policies and measures for smooth economic circulation and stable and sustainable development, requiring all localities and departments to coordinate and solve the supply chain and capital chain problems of foreign-funded companies that have been affected by the epidemic. Nanjing Customs has also issued measures to help support foreign-funded enterprises resume production.
  (Source:ourjiangsu.com)