East China's Jiangsu province has accomplished the annual tasks for shanty town renovation ahead of schedule, the provincial department of housing and urban-rural development said recently.
Jiangsu is tasked with the renovation of 220,000 shanty town homes in 2019 as part of its livelihood improvement project set forth by the provincial government early this year.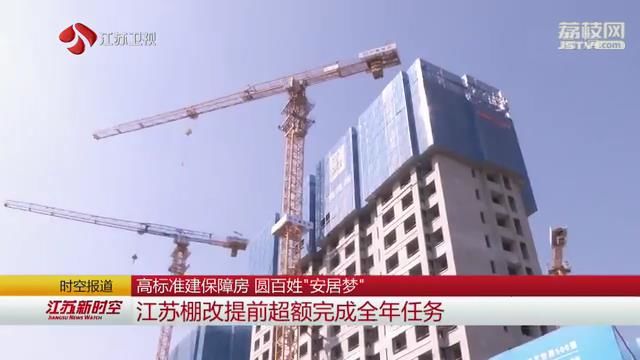 As of the end of October, construction had got started on the renovation of 255400 shanty town homes, accomplishing the annual task by 116%.
145200 shanty town homes had been renovated, accomplishing the annual task by 132%.
Over the past years, China has spent huge amounts of money on renovating shantytowns to improve the living conditions of people with housing difficulties.
In 2017, China announced to renovate 15 million dilapidated homes from 2018 to 2020 to speed up its urbanization drive and improve people's livelihood.
To meet the goal, the central government will increase fiscal subsidies and carry out favorable policies in finance and land use.
Shanty town transformation has remained a priority for the government in recent years.
In the past eight years, more than 80 million people with poor living conditions have moved out of rundown areas and into new homes.
(Source:ourjiangsu.com)