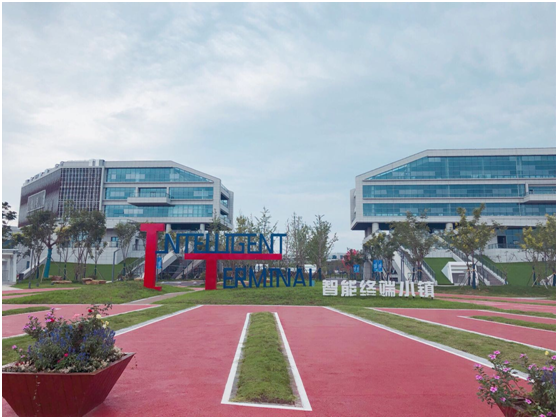 Yandu district in Yancheng, East China's Jiangsu province, has focused on the development of leading and strategic emerging industries in recent years, placing particular importance on its smart terminal industry.
  The district's Smart Terminal Industrial Park, a major intelligent manufacturing center, has developed rapidly over the past three years, with many projects bearing fruit and a number of industrial chains, such as core components, brand machines, hardware production and software R&D taking shape.
  The DSBJ Yancheng Industrial Park launched by Yancheng Dongshan Precision Manufacturing, a key part of the Smart Terminal Industrial Park, has witnessed the development of the smart terminal industry in Yandu.
  "The park began operating in late March 2018, less than nine months after it broke ground, showing the high efficiency of local government services and the great importance attached to the project by our senior officials," said Liang Xinbo, director of the LED Business Unit of the Yancheng Dongshan Precision Manufacturing.
  "DSBJ has always diligently promoted smart manufacturing, and now our company has automated production and achieved full information interconnectivity," Liang said. "We aim to build the world's largest LED packaging and flexible printed circuit manufacturing center to accelerate Yandu's transformation into a smart manufacturing leader."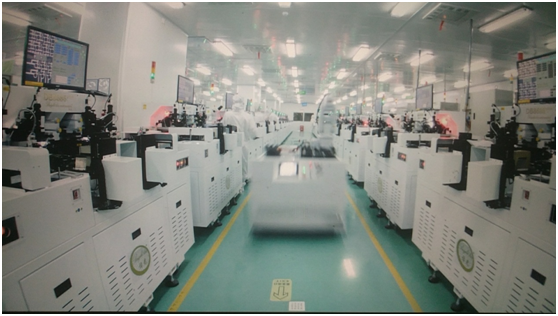 Guided by industrial leaders, a number of reputable high-tech firms have settled down in Yandu. Jiangsu Together Science and Technology is a company that boasts an entire production-education-research industrial chain, which has spurred innovation and development.
  "Research and development is at the heart of our company, and with support from the local government, we have managed to connect with universities and research institutions to launch a series of cooperation projects," said Liu Tao, general manager of Jiangsu Together Science and Technology.
  "Our R&D team has rolled out a number of cutting-edge terminal products to the market," said Liu, adding that the company will team up with major telecom operators to develop 5G terminals.
  He said the company aims to develop high-end communication terminals to boost Yancheng's distinctive smart terminal industry.
  Before construction on the smart terminal industrial park was finished, Yandu district had already been cooperating closely with mobile phone, integrated circuit, and other industry associations in Shenzhen and Shanghai. It is dedicated to deepening institutional reforms, promoting the "zero-visit" government review system, and offering high-quality services to help enterprises expand.