Typhoon Lekima has left 49 dead and 21 missing in eastern Chinese provinces of Zhejiang, Jiangsu, Shandong and Anhui, wreaking havoc there with strong gales and torrential rains.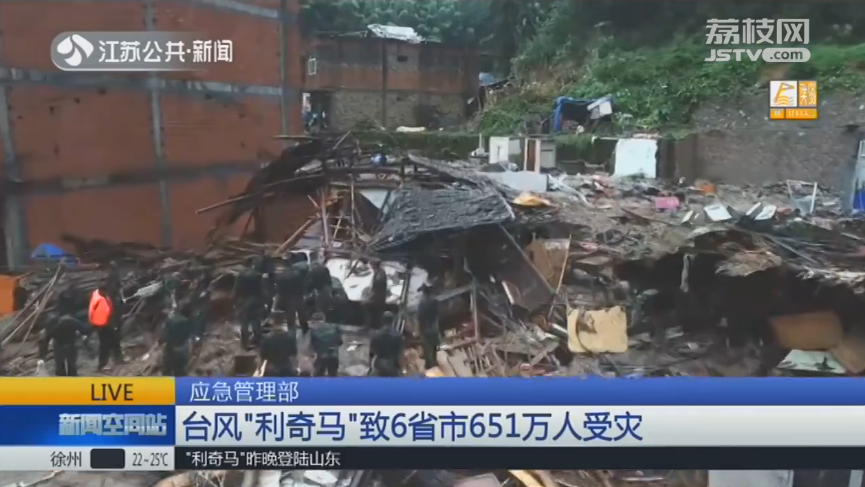 By Monday morning, the death toll in Zhejiang Province has risen to 39 while nine others remained missing, said the Zhejiang provincial flood control headquarters.
  Packed winds of 187 kilometers per hour and brought heavy rainstorms, the ninth and strongest typhoon of the year has affected 6.68 million residents in Zhejiang, among whom 1.26 million were evacuated. It damaged 234,000 hectares of crops, inflicting a direct economic loss of 24.22 billion yuan or about $3.4 billion.
  Lekima landed at around 1:45 a.m. Saturday in the city of Wenling in Zhejiang. Zhejiang is often hit by typhoons in the summer, but Lekima is among top three strongest to have hit the province in history, weather experts said.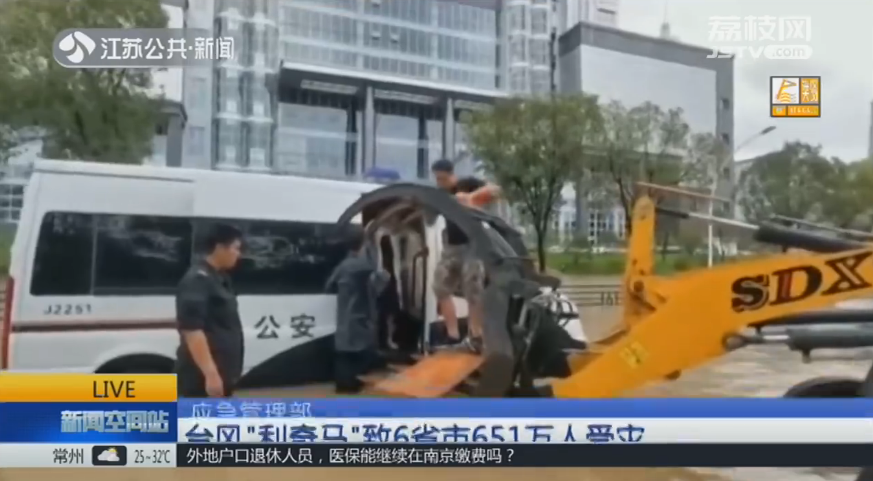 "Lekima is like a horse with an extremely fierce temper. It rakes in so much water as it forms off the ocean. Sustained downpours pushed a lot of rivers to very dangerous levels," said Luo Yuezhen, a top meteorologist with the Zhejiang weather service center.
  In Zhejiang, nearly 1.22 million people have been evacuated from their homes, and close to 5 million people were affected, said the provincial flood control headquarters.
  The typhoon damaged more than 189,000 hectares of crops and 36,000 houses, and the direct economic losses reached 16.6 billion yuan or about 2.3 billion U.S. dollars, the office said.
  The devastating typhoon made its second landing at 8:50 p.m. on Sunday on the coast of Huangdao district, the city of Qingdao, east China's Shandong Province, packing winds up to 82.8 km per hour, leaving five people dead and seven missing, affecting 1.66 million people and forcing the relocation of 183,800 as of Monday morning, said the provincial emergency management department.
  Heavy rains and strong gales have damaged 175,400 hectares of crops and toppled 609 houses in Shandong, inflicting a direct economic loss of 1.48 billion yuan, it said.
  Floodwater inundated 18,000 vegetable greenhouses in Shouguang, a major vegetable production base in China.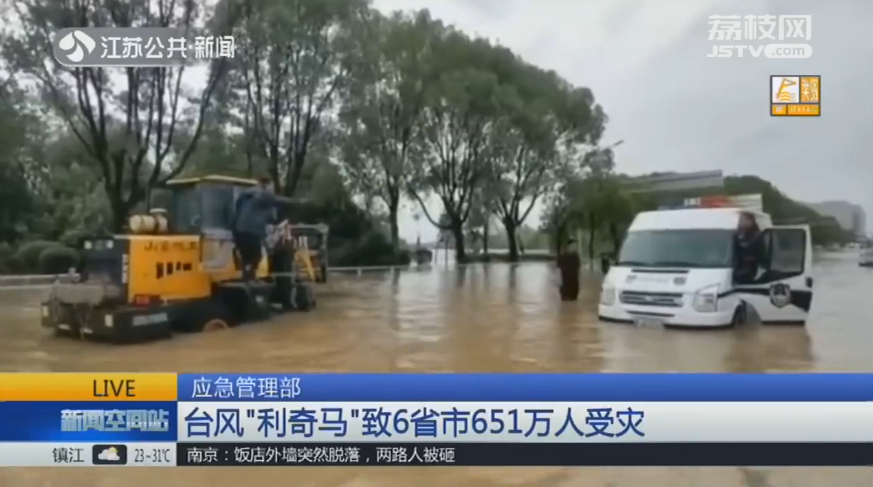 The average precipitation in the city of Weifang, which administers Shouguang, reached 217.5 mm between 6 am Saturday and 1 pm Sunday, the largest rainfall since the hydrologic record started in 1952, said the local flood control and drought relief headquarters.
  In the neighboring Anhui Province, four people were killed and five others remained missing. The typhoon has affected more than 130,000 residents in the province and 20,000 people have been evacuated as flooding damaged houses, crops and roads and disrupted electricity and telecommunications.
  As of 1 am Monday, Lekima had damaged nearly 6,000 hectares of crops, toppled 364 houses and damaged 439 houses in Anhui, causing a direct economic loss of 437 million yuan, said the provincial emergency management department.
  The typhoon also affected Liaoning Province as it moved northward. More than 106,000 residents have been relocated, 28 trains disrupted and all major tourist destinations closed.
  Chinese authorities have mobilized dramatic rescue efforts after the powerful typhoon Lekima churned through the country's east coast starting from Saturday.
  In Zhejiang alone, more than 21,000 service personnel and militia members have been engaged in rescue and relief. They stacked sandbags, drained muddy water off the streets and rode on inflatable boats to evacuate residents who lived in the 1,600-year-old town of Linhai, where streets were completely submerged on Saturday.
  Military rescue teams were called to the city of Taizhou in Zhejiang, where a large part of urban areas suffered power cuts, shortage of tap water and disruption of communication.
  As strong gales and torrential rains brought by the typhoon pose safety risks to trains and trigger landslides, leaving railway lines buried and equipment damaged, China Railway Shanghai Group and China Railway Jinan Group launched a level I typhoon emergency response and suspended sections of typhoon-affected railway lines.
  Starting from Monday, parts of suspended trains in the Yangtze River Delta, provinces of Shandong and Jiangxi have resumed operations as the typhoon changed course from stricken areas and weakened.