An opera which is based on the story of a Chinese monk's expedition to Japan to promote Buddhism in the eighth century made its debut recently in New York and Los Angeles, USA.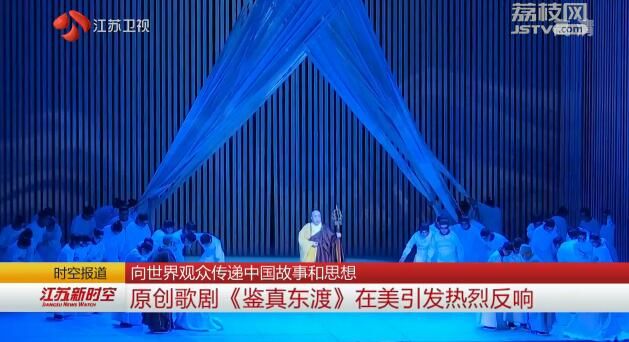 Monk Jianzhen's Journey to Japan, a production by Jiangsu Performing Arts Group, made the full-house theaters in both cities roar from time to time.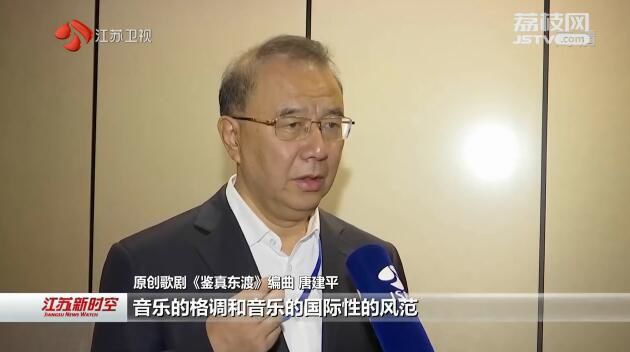 Tang Jianping, music arranger of the opera
I think it easier for everyone to accept the quality of the music as it is of international style.

Xing Shimiao, director of the opera
When you create, you should consider the world stage and consider the stories and emotions that people all over the world can communicate with.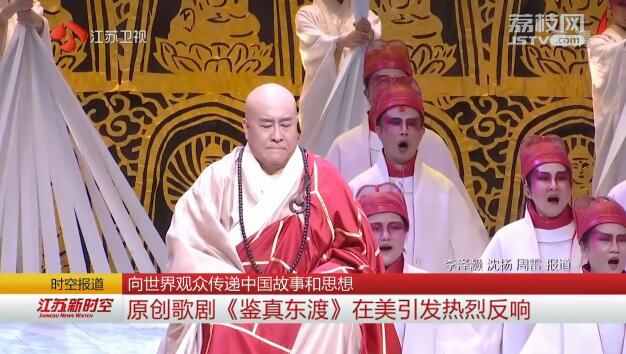 Jianzhen, an eminent monk in the Tang Dynasty between 618 and 907, made six attempts to visit Japan from 743 to 753 at the invitation of the Japanese monk and emissary Yoei.
He failed to make it the first five times, the last attempt leaving him blind from an infection. However, Jianzhen's resolve to go to Japan did not die and in 753, the strong-minded monk finally made it to Kagoshima, the southwestern tip of Kyushu Island.
During his 10-year stay in Japan, Jianzhen not only introduced Buddhism to the country, he also brought China's calligraphy, architecture, music and medicine to the island country.
To get a better understanding of the great monk, the main cast made several trips to Japan, retracing the route Jianzhen travelled.
Their efforts struck a chord with the audience.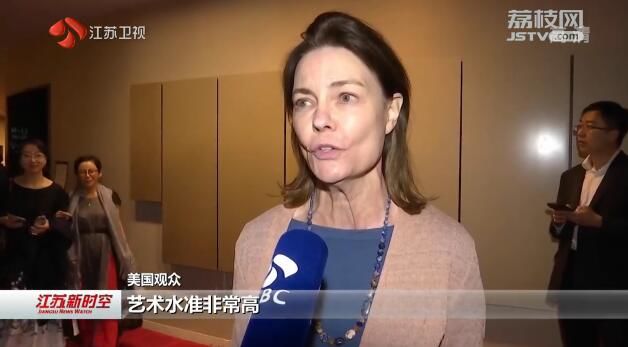 An American
The opera is very enjoyable, the art level is very high, and all forms of expression are very well integrated.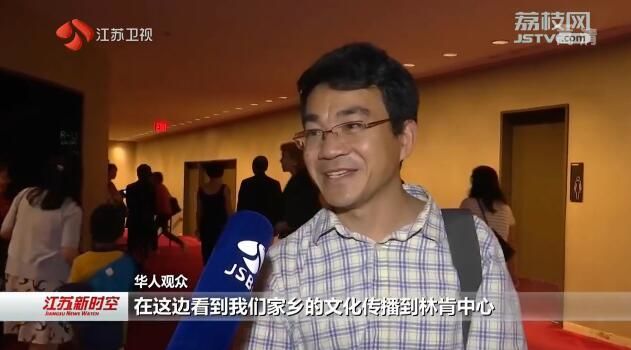 A Chinese American
As a native of Jiangsu, I saw the culture of our hometown spread to the Lincoln Center here. It was very shocking and very moving.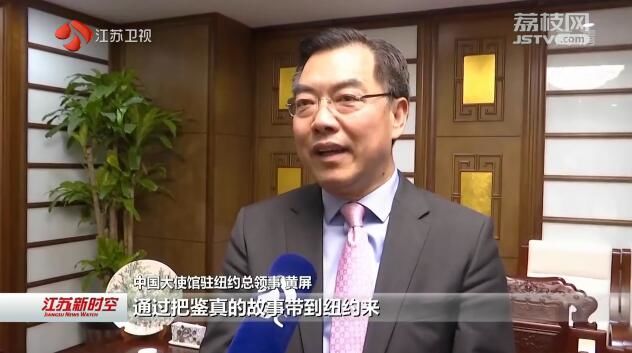 Huang Ping, Consul General of the Chinese Consulate-General in New York
By bringing the truth-telling story to New York, it is possible to promote the exchanges between the Chinese and American people, and let more American friends realize the importance of mutual understanding between civilizations.

(Source:ourjiangsu.com)