Lou Qinjian, secretary of the CPC Jiangsu Provincial Committee, met Tuesday in Nanjing with Clemens von Goetze, German ambassador to China.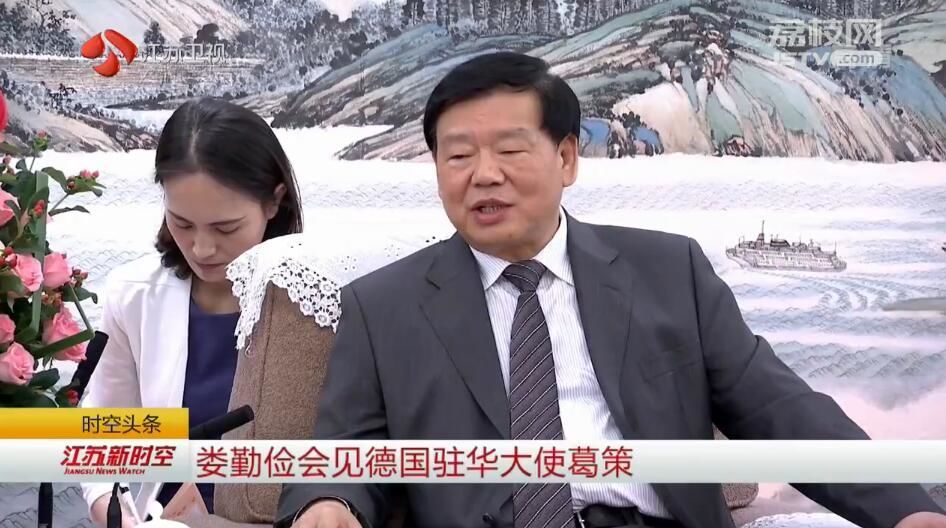 Lou extended his warm welcome to the German ambassador for his visit to Jiangsu.
He said that the Chinese and German peoples have had a long history of friendly exchanges, adding that the people of Jiangsu will never forget the humanitarian relief and fearless actions of Mr. John Rabe in Nanjing during World War II.
Jiangsu and Germany enjoy strong complementarities, making the province an important gathering place for German-funded enterprises, as is evidenced by close cooperation and fruitful achievements in economic and trade investment, science and education culture, and regional exchanges.
The CPC Provincial chief noted that that Jiangsu is willing to work with Germany to implement the strategic consensus established by the leaders of the two countries, expand the opening-up process, and share the major opportunities brought by the overlapping strategies of the "Belt and Road", the construction of the Yangtze River Economic Belt, and the integrated development of the Yangtze River Delta in Jiangsu so as to further deepen pragmatic cooperation in the fields of economic and trade investment, advanced manufacturing, and scientific and technological innovation, jointly seize market opportunities, expand market space, and make greater contribution to deepening the cooperation and exchanges between the two countries.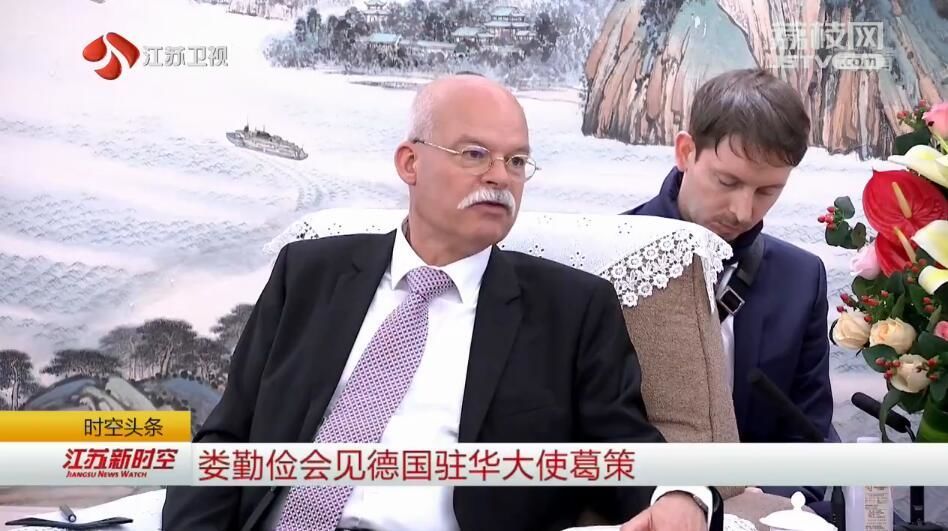 The German ambassador thanked Jiangsu for its good service to German investment companies in Jiangsu. He said that Jiangsu has a good economic foundation and an excellent business environment. Most of the large German enterprises and SMEs that have invested in Jiangsu have achieved good development. Germany has attached great importance to the exchanges and cooperation with Jiangsu in various fields and is willing to give full play to the role of bridges and ties to promote pragmatic cooperation and win-win development.
(Source:ourjiangsu.com)