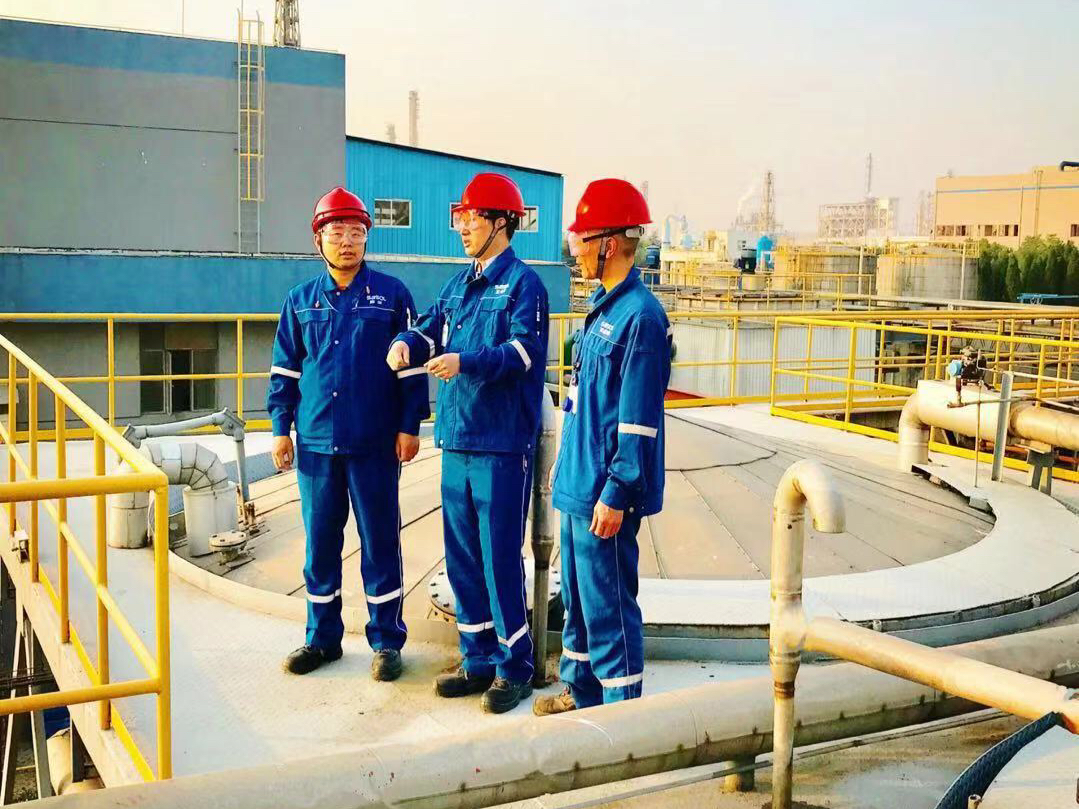 Engineers work at Sasol's production facility in Nanjing, Jiangsu province, which has entered the final stages of construction. [Photo provided to China Daily]
  Sasol, the South African integrated energy and chemical company, has said its new 600 million yuan ($86.2 million) production facility in East China has entered the final stages of construction and will be operational next year.
  The project in Nanjing, capital of Jiangsu province, is part of the company's effort to strengthen its position in China and better meet the country's growing demand for specialty chemicals.
  Once complete, the facility will produce about 150,000 metric tons a year of custom alkoxylate, a chemical used by multiple sectors to make products such as detergents, textiles, leather, lubrication materials and ink.
  "We're rapidly nearing mechanical completion of our new alkoxylation plant in the Nanjing Chemical Industry Park. With this investment we'll more than double Sasol's alkoxylation production capacity in China," said Fleetwood Grobler, executive vice-president of Sasol Chemicals.
  "We bring in-house expertise obtained through more than 40 years' experience in the global chemicals industry, and we're excited to offer our customers in China advanced and unique products, as well as application know-how to benefit our Chinese and China export consumers."
  In addition to increasing alkoxylation capacity, the Nanjing plant will also boost Sasol's research and development and technical support capabilities.
  Despite a slowing economy, consultancy McKinsey & Co said in a recent report that China remains the most important growth market for global chemical companies. The country will be a major importer of commodity chemicals over the next decade, while international companies can provide the sophisticated products needed for the next stages of China's economic development, it said.
  Grobler said Sasol, which entered China in 1992 after opening a Hong Kong office, will continue to comply with the highest standards of environmental protection and health and safety, and is committed to a sustainable development.
  "With China forecast to represent 40 percent of the global chemical demand by 2020, as well as its ongoing shift toward high value and differentiated segments, the country is an important market for Sasol," he said.
(source:chinadaily.com.cn)