The CPC Jiangsu Provincial Committee held a themed meeting on Monday to discuss the progress of the fourth round of discipline inspection around the province. The meeting was presided over by Lou Qinjian, secretary of the Provincial Party Committee.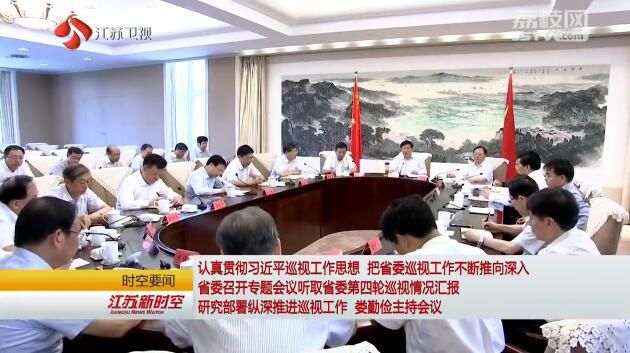 The meeting emphasized that we must thoroughly study and implement Xi Jinping's instructions for the new round of discipline inspection, focus on the fundamental task of political inspections, and make a solid rectification in light of the outstanding problems found in the inspections, give full play to getting at the root of the problems and continue to deepen the inspection work under the leadership of the Provincial Party Committee.
  The fourth round of inspections under the leadership of the provincial party committee took the initiative to comply with the requirements of the central government, enhance political stance, and address both the symptoms and the root causes with remarkable results achieved.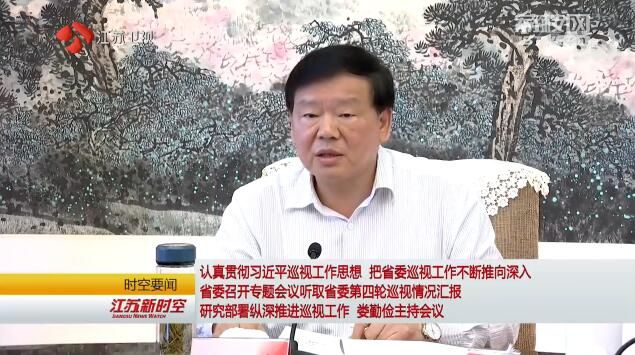 The meeting profoundly analyzed the outstanding problems in the four aspects discovered during the patrol and asked the party organizations at all levels in the province to take it seriously and leading cadres at all levels to be highly vigilant.
  It is emphasized that greater efforts need to be made to enhance the political stance and uphold the unified, centralized leadership of the CPC Central Committee with Comrade Xi Jinping at the core as the "outlines" and "souls" for discipline inspections.
  Party organizations of 30 provincial-level regions, ministry-level agencies and state-owned enterprises are covered in the new round of discipline inspections that went underway in February this year.
  It is the first round of such inspections conducted by the 19th CPC Central Committee and the fourth round since the first round started in May 2013.
  All 15 discipline inspection teams have been sent to 30 provincial-level regions, ministry-level agencies and state-owned enterprises.
  The inspectors will stay in the units until late May and receive tip-offs about suspected discipline violations by leading officials.
  Starting from the first inspection in May 2013, Party organizations of 277 units and institutions have been inspected, 16 provincial-level regions have been re-examined, and flexible inspections of four institutions have been carried out.
  According to the CPC Central Commission for Discipline Inspection, more than 50 percent of investigations into centrally-administered officials were a result of information found by discipline inspectors, since the 18th CPC National Congress in 2012.
   (Source: Jiangsu Interntional Channel)