China ranked 20th in service trade development globally, taking the top spot among developing countries according to a report by a government think-tank. The annual ranking was released at the 2019 global service trade conference held Thursday in Nanjing.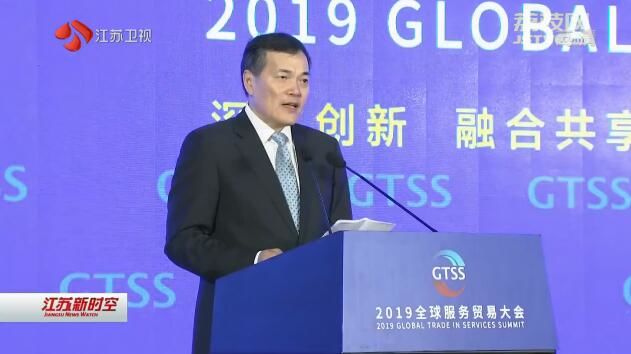 Among the senior leaders attending the opening ceremony of the conference were Qian Keming, China's Vice Minister of Commerce, Zhang Jinghua, Member of the Standing Committee of the Provincial Party Committee and Secretary of the Nanjing Municipal Party Committee, and Guo Yuanqiang, Vice Governor of Jiangsu. More than 1,500 guests and merchants including Fortune 500 executives attended the conference.
The National High-end Think Tank Ministry of Commerce Research Institute released the "Global Service Trade Development Index Report 2019". The report analyzes the service trade development index of 81 economies. China ranks 20th in the world and 1 spot higher than last year's ranking. China is also the only developing country that has entered the top 20 due to China's significant increase in service trade status, comprehensive environmental index and service trade growth rate.
Jiangsu is second only to Shanghai, Beijing and Guangdong in terms of the comprehensive development level of service trade, according to the report.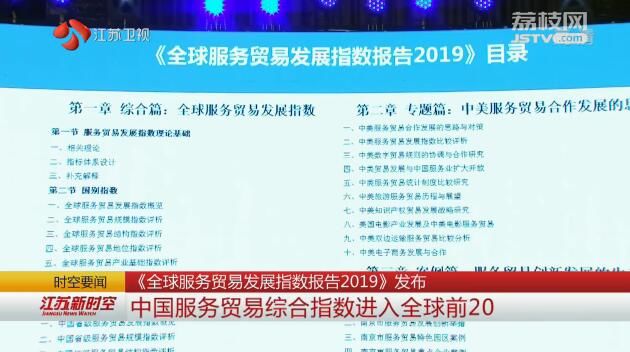 Jiangsu enjoys prominent trade share in its emerging service industry and it also has the largest number of service outsourcing demonstration cities and service trade innovation pilots in the country with its comprehensive environmental index ranking first in the country. With the landing of the free trade experimental zone this year, the province will save more potential for the development of its service trade.
Although some countries initiated trade protectionism and unilateralism, globalization trends and the development of the service trade are irreversible, according to analysts.
Technology-driven and knowledge-intensive services, which are at the heart of the global value chain, have become key factors influencing the international division of labor and the distribution of benefits, analysts said.
China has attached great importance to opening up the service sector and boosting the service trade. Trade-in services are becoming a new driver for high quality economic growth.


(source:ourjiangsu.com)